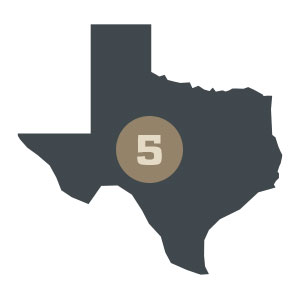 The National Foundation for Gun Rights secured a Preliminary Injunction against the ATF's "arbitrary and capricious" Final Rule classifying braced pistols as Short Barreled Rifles which are subject to NFA and GCA regulation. You can read the ruling here.
Judge Reed O'Connor of the Northern District of Texas issued the injunction which blocks government enforcement of the Final Rule against all members of the National Association for Gun Rights and Texas Gun Rights until there is a ruling on the merits of the case.
In his ruling, O'Connor found that both semiautomatic pistols and pistol braces are in common use, and therefore are protected by the plain text of the Second Amendment. Furthermore, the court ruled that, "a pistol does not qualify as a rifle under the NFA or the GCA."
Not only did the court find that the final rule violated the Second Amendment, but it is also in direct violation of the Administrative Procedures Act (APA).
The APA requires executive agencies to submit proposed rules for public comment, which the ATF did with the pistol brace rule. However, the Final Rule bears little resemblance to the proposed rule. As O'Connor said in his ruling, "the ATF's decision to skirt notice-and-comment provisions is arbitrary and capricious."
Here are some highlights from O'Connor's ruling:
"Plaintiffs are substantially likely to succeed on the merits because the Final Rule is arbitrary and capricious."
"The ATF provided no explanations for how the agency came to these classifications and there is no 'meaningful clarity about what constitutes an impermissible stabilizing brace.'"
"The ATF's disregard for the principles of fair notice and consideration of reliance interests is further exacerbated by its failure to follow the APA's procedural requirements for public notice and comment."
This injunction is a big win for the Second Amendment, and a major step in curbing the unconstitutional tyranny of the ATF.
The Wisconsin Institute for Law and Liberty is representing us in this case.
Click here to contribute to our legal war chest so we can continue to fight for the Second Amendment in the Courts!