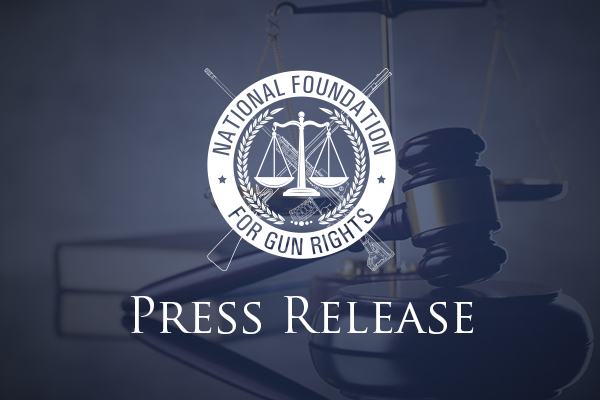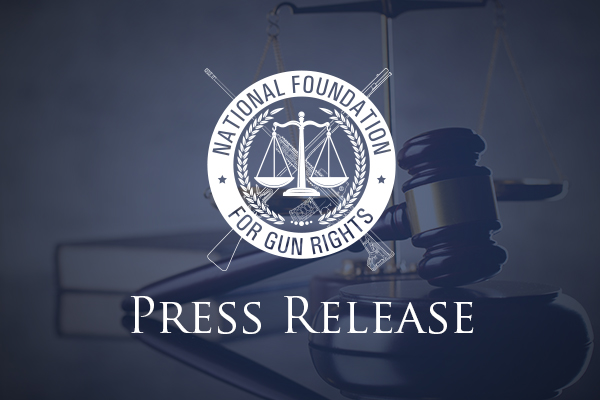 The National Foundation for Gun Rights is partnering with sister organization, Rocky Mountain Gun Owners, to target an illegal gun registry in Douglas County, Colorado.
See RMGO's press release below:
Rocky Mountain Gun Owners and Allied Partners Finds Illegal Gun Registry in Douglas County
Wednesday, December 1, 2021
DENVER, CO – This morning, Rocky Mountain Gun Owners [RMGO] and the National Foundation for Gun Rights [NFGR] were given credible information that Douglas County Sheriff Tony Spurlock has illegally collected and housed the data of gun owners, in direct violation of C.R.S. § 29-11.7-102.
RMGO and NFGR joined with a Douglas County resident to send Sheriff Spurlock a letter to demand him to preserve the evidence while they discuss the next steps with their attorneys.
"Sheriff Spurlock has a long history of supporting gun control legislation," said Taylor Rhodes, Executive Director of Rocky Mountain Gun Owners. "Spurlock's illegal gun owner database is in direct violation of Colorado's law."
Enacted in 2003, C.R.S. § 29-11.7-102 gives specific guidelines prohibiting local governments, including law enforcement, from maintaining a list or database that includes persons who purchased or exchanged firearms or persons who transfer firearms from a federally licensed firearms dealer.
"After looking over the evidence, it is apparent this is a clear violation of C.R.S. § 29-11.7-102," said Taylor. "RMGO will work tirelessly to make sure these records are destroyed and those responsible are held accountable."
Rocky Mountain Gun Owners is a 501(c)(4) organization headquartered in Loveland, Colorado, with a mission to hold politicians accountable and achieve maximum liberty for an individual to defend themselves, their family, and their property without having to ask the government for permission to do so. Since its founding, RMGO has led the fight against anti-gun politicians with the support of 200,000 members and grassroots activists statewide.
###