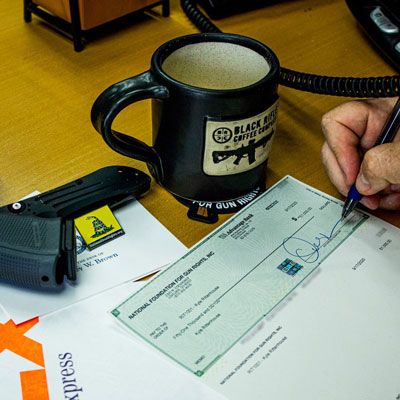 The National Foundation for Gun Rights raised over $50,000 to help Kyle Rittenhouse, a 17-year-old who was targeted by an angry leftist mob in Kenosha, WI on August 25, 2020.
Kyle was employed as a lifeguard in Kenosha, and stayed in town after work to help clean up graffiti and debris left from two straight nights of rioting and unrest. When a local business owner requested help defending his property (which had already suffered pretty heavily during the two previous nights of rioting), Kyle borrowed a gun from a local friend, grabbed a medical kit, and spent the evening standing guard and helping injured protesters.
When the mob set their sights on Kyle, he attempted to retreat. Multiple videos show angry protesters chasing Kyle, threatening him, hitting and kicking him – and one rioter fired a shot while Kyle was running. Kyle responded as any ordinary citizen would – by defending himself with the means he had available and then retreating to safety.
Kyle's story resonated with gun owners around the country, who have watched the months of unchecked rioting and vandalism, while the police and local authorities often simply stand by. Kyle may have successfully defended himself from the mob, but he now faces a barrage of leftist prosecutors bent on making him pay – for simply exercising his right to self-defense. In addition, leftists have also targeted Kyle's family, necessitating their removal to a safe place and preventing them from returning to work.
The National Foundation for Gun Rights refused to let Kyle and his family face all this alone, and put out a call to our members, who responded overwhelmingly – donating over $50,000 to help Kyle and his family. When Kyle's mother was told that NFGR was sending her family a check for over $50,000, she was overwhelmed and replied, "No words can describe what we're going through. Thank you SO much — and I know Kyle and the rest of the family would say thank you too."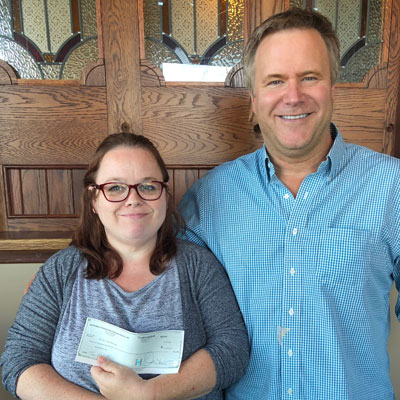 Kyle is currently being held in a juvenile detention facility in IL, his state of residence, while his legal team battles it out with Kenosha prosecutors over his extradition. He is facing five felonies and a misdemeanor.
NFGR started the Gun Owners' Defense Fund to help people like Kyle – individuals who are targeted for conduct protected by the Second Amendment and whose stories don't always make national news. Click here to make a tax-deductible contribution to help future gun owners.