Earlier this year, James Bennetts contacted the National Foundation for Gun Rights for help with a blocked gun purchase.
On August 10, 2020, Jim Bennetts attempted to purchase a gun in Florida, his state of residence, only to have the Florida Department of Law Enforcement (FLDE) hold up his background check.
Jim contacted FLDE, only to be informed they were waiting for arrest records from a previous misdemeanor – one that should not disqualify him from purchasing a gun.
Adding insult to injury is the fact that Florida law enforcement should only have been looking at how the case was actually decided. The police records aren't a conviction and shouldn't impact whether he's allowed to purchase a gun.
NFGR hired a lawyer to send a letter to FLDE demanding they release his background check.
In a matter of days, Jim received word from FLDE and his gun dealer that he was cleared to purchase his gun!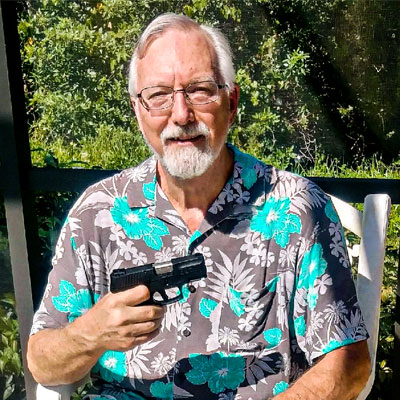 Here's what Jim had to say:
"Thank you so very much. I'm so glad that there are organizations like NFGR who are willing to help defend the rights of people like me. It gave me peace of mind to know someone was on my side to help fight the nameless faceless bureaucracy."
We were able to hire representation for Jim thanks to the generous contributions of gun owners all over the country to our Gun Owners' Defense Fund.
Click here to make a tax-deductible contribution to our Gun Owners Defense Fund so we can help more gun owners like Jim!