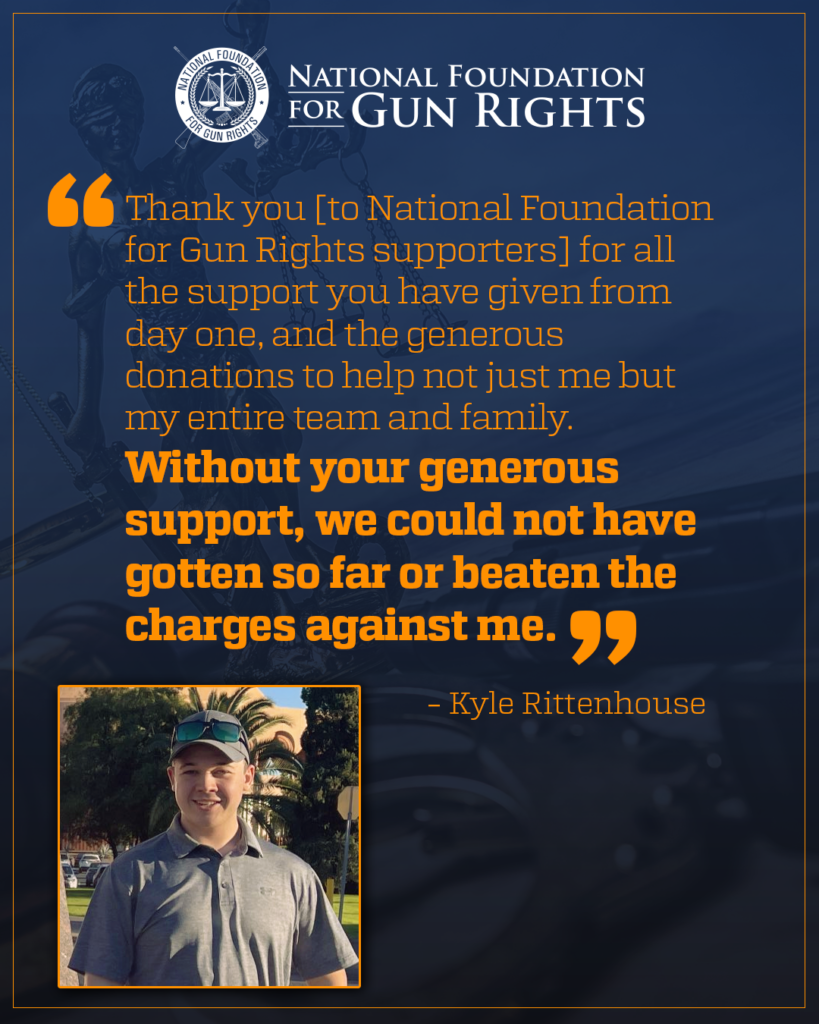 We recently had the privilege of speaking with Kyle Rittenhouse on the phone. He wanted to express his gratitude for all the assistance and support the National Foundation for Gun Rights has given him, and he asked us to pass a message on to our members who made it all possible:
"Thank you [to National Foundation for Gun Rights supporters] for all the support you have given from day one, and the generous donations to help not just me but my entire team and family. Without your generous support, we could not have gotten so far or beaten the charges against me."

– Kyle Rittenhouse
The National Foundation for Gun Rights was the only Second Amendment organization to provide support and assistance to Kyle, standing by him from day one – even when the woke mob made it highly unpopular and even risky to do so.
Immediately after Kyle's arrest, NFGR raised and sent him a $51,000 check to help support his family during their crisis.
And during the course of the trial – before the verdict was announced – NFGR raised another $25,000 to further assist Kyle regardless of the outcome of the trial.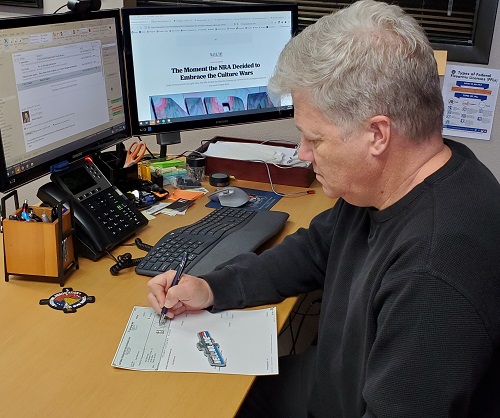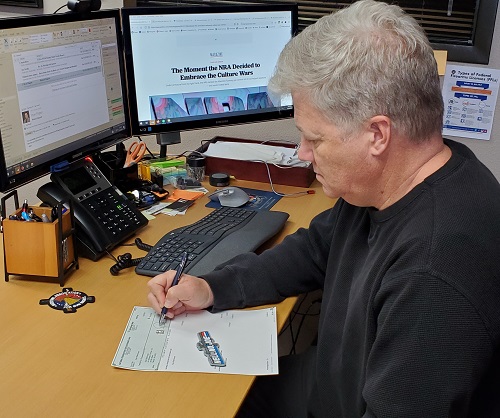 This is due entirely to our members — pro-gun patriots who don't care what kind of propaganda-narrative the anti-gun media is spinning.
We were all thrilled to hear the jury's "not guilty" verdict on all charges, resulting in Kyle's complete acquittal!
It was the right to self-defense itself that was on trial in Kenosha, WI, and the jury declared what we all know to be true: When you're under attack from a mob bent on destroying you, you have EVERY right to defend yourself!
The right to defend yourself from attack is one of the bedrock principles of the American Republic – and that's why the Left is so determined to obliterate it.
The National Foundation for Gun Rights exists to bring a no-compromise defense of the Second Amendment in the courts, and to stand behind law-abiding Americans unjustly targeted for exercising that right.